►Hip Stitch: Home > Soft books
Soft books
Your wee one will transition smoothly from lap time to nap time with the help of a soft book. Hip Stitch soft books are just the ticket to get in some snuggles and encourage a love of reading. Our soft books have themes that to cater to a kid's curiosities, with themes and topics ranging from alphabets, counting and calendars to dinosaurs and Smokey Bear (a New Mexico native). Hip Stitch has one of the largest collections of soft books in the country. Soft books are ideal gifts for baby showers, birthdays, Christmas or "just because".
You can whip out a soft book in almost no time, as they are almost exclusively straight seam sewing. All soft books are complete on one panel, requiring minimal additional material to complete.
All our soft books are printed on 100% washable cotton. Before assembling a soft book, we suggest pre-washing the soft book panel and drying it on low. Press the soft book panel lightly, and then you're ready to cut the soft book pages. To fill the soft book any washable cotton-rich flat batting will work, but we also get great results crafting soft books with fusible fleece. Our fusible fleece is 44 inches wide, and you only need 1 yard to complete most soft books. Make one soft book or start a soft book library!
Soft books are super-simple sewing projects, and a perfect add-on to include with a gifted baby quilt.
Bonus tip!
Make a skinny tube from your soft book's selvage or margin scraps and tack it into the center top to
form a hanging loop.
Only Hip Stitch soft books are
"Grandma-tested, Grandma Approved"
. Accept NO substitutes!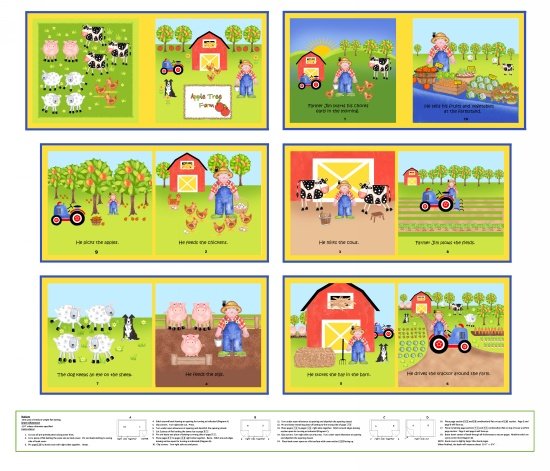 Apple Tree Farm Soft Book
$11.99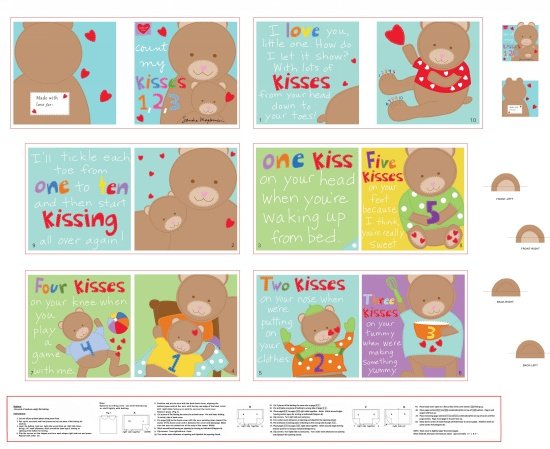 Count my Kisses Soft Book
$11.99
Five Alarm Fire Soft Book
$11.99
Freya Friends Digital Panel Dollhouse
$23.50
Hugs & Kisses Soft Book
$11.99
I Love to Gobble You Up Soft Book
$11.99
I Love You and Me Soft Book
$11.99
I'm Wild About You Soft Book
$11.99
Let's Roll! Soft Book
$11.99
Little Kukla Dolls Soft Toys
$10.50
Little Readers Animal Numbers
$12.99
Little Readers Miss Kitty's Colors
$12.99
Little Readers Nursery Rhymes
$12.99
Love Bug Soft Book
$11.99 $7.35
Mommy and Me Soft Book
$11.99
Our Little Love Bug Soft Book
$11.99
Sew & Go IV REX CRAFT PANEL
$11.99
Sew & Go IV UDDERLY ADORABLE CRAFT PANEL
$11.99
Soft Books Bee - huggable and lovable books
$11.99
Soft Books Bunny Huggable and Lovable
$11.99
Soft Books Chickadee - Huggable and Lovable Books
$11.99
This and That Pillow Panel
$11.99
Urban Zoologie Pillow Panel Multi
$11.99
Who Says Woof Soft Book
$12.99